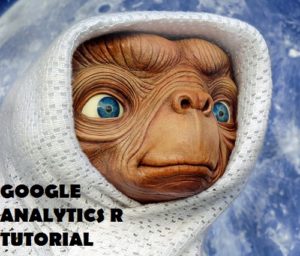 This is a tutorial on how to use R to directly connect to and extract data from Google Analytics using the Google Analytics Reporting API v4. This is meant to be a simple example and assumes no prior knowledge or experience with R, APIs or programming.
I've included a video that walks you through each step of the process. You will be up and running in a few minutes. By the end of this tutorial you will be able to:
•Extract page view data for your top pages from Google Analytics Reporting API to R.
•Create a line graph showing session trended by day using R.