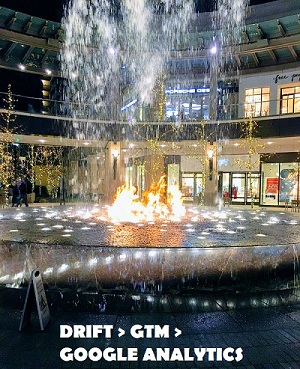 This guide shows you how to track Drift chat widget interactions and email captures in Google Analytics using Google Tag Manager (GTM). The tutorial will show you how to capture the following Drift interactions in Google Analytics events:
1) Drift chat widget is opened and closed
2) Drift chat widget sidebar is opened and closed
3) A user's email address is captured in a conversation in the Drift chat widget
4) A conversation started and a message sent along with the Drift conversation id
After you've captured the Drift interactions in GTM you'll learn how to pass this data to Google Analytics and view the aggregate reports. You'll then go a step further and analyze an individual user journey in Google Analytics and see the Drift chat interactions in chronological order together with the user's other site behaviors.